Pas de la Casa Ski Holidays
Pas de la Casa is a large ski resort in Andorra. The resort sits between France and Spain on the east of the Pyrenees Mountain Range. The resort is large, lively and plenty of fun. Pas de la Casa is well known throughout Europe owing to its height; the resort is the highest in the Pyrenees. Pas de la Casa is a picturesque resort with stunning scenery. With heavy investment in artificial snow and reliable snow conditions, the resort is attracting more ski enthusiasts year after year.
Featured Deal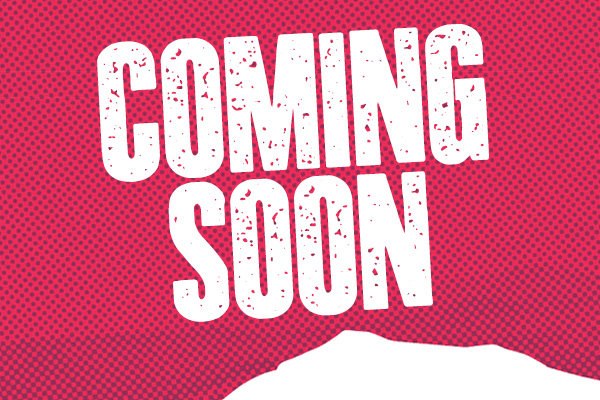 Total Price inc. transfers: £551.00 per person
Departure Date Price Comparison
| Description | Date | Price |
| --- | --- | --- |
| Previous | 19/03/2023 | £563.00 |
| Current | 26/03/2023 | £551.00 |
| Next | - | - |
Featured Deals
Hotels in this resort
Pas de la Casa Guide
Pas de la Casa is a good resort for beginners. There are two large areas for beginners with wide gentle slopes for them to gain confidence on. In addition to this there are also some slightly more challenging slopes available for them to progress on to. Pas de la Casa has a large number of easily accessible lifts, so beginners can maximise their time on the slopes. Importantly, the resort has a superb ski school. There are a large number of ski instructors, all of whom can speak excellent English.
This resort is ideally suited to intermediates. Although the resort caters for the beginner and expert level, most of the slopes are perfect for those with some level of experience already under their belt. There are many red and blue runs for intermediate skiers to challenge themselves on.
Pas de la Casa is not ideal for experts. However, advanced skiers will find some challenging black runs with some rough terrain in areas. The resort is a popular place for many young snowboarders. There are large crowds of experienced snowboarders who descend on Pas de la Casa every year. The resort has a board park and a half pipe for snowboarders to work on their skills with.
Nightlife
If you're looking for lively nightlife, Pas de la Casa is an extremely good choice. Unlike many other resorts, Pas de la Casa caters for younger visitors with plenty of nightclubs, bars and restaurants open until the early hours. The resort has even been compared to party destinations such as Ibiza. Alcohol prices are much cheaper than in neighbouring countries and most bars have happy hours each day. Many pub crawls are arranged, often beginning in a restaurant apres-ski and finishing in some of the most popular bars. If you would prefer more low key nightlife, there are some homely bars dotted around Pas de la Casa with open fires and live musical entertainment.
Eating out
Pas de la Casa contains a large selection of good quality restaurants. The prices in the resort are extremely reasonable with many reasonably priced dishes and accompanying drinks. The area lacks luxury restaurants but most establishments serve decent, good value food. Pas de la Casa offers a large selection of different style eateries including Moroccan, Middle Eastern, Spanish and French restaurants. For those needing food on the go, Pas de la Casa offers a large number of fast-food restaurants as well as cafes and snack shops.
Activities
There is plenty to do in Pas de la Casa if you want a break from the slopes. The resort is just 10 minutes away from Canillo and its excellent sports centre. Here, visitors can try their hand at squash, relax in the large indoor swimming pool or even have a go at ice skating. Should you wish, you can take part in alternative snow related activities such as snowshoeing, torch-lit descents or skidooing. Other activities include paintballing or you may prefer retail therapy in the form of local shopping.
Accommodation
Pas de la Casa has plenty of good quality accommodation for visitors to choose from. There is something for almost every budget in or near to the resort. There are many self-catering options available for those who want a cheap skiing holiday. Apartments range from very basic to 4 star luxury. There are also a range of family run bed and breakfasts that provide comfort at a reasonable price. Additionally, you can find a range of hotels aimed at skiers close the slopes.
Getting there and away
There are many airports near to Pas de la Casa. However, the most convenient is Toulouse. This is situated approximately 2 hrs 45 minutes away from the rest. You can pre arrange for a transfer from the airport direct to your hotel. Flights from the UK to Toulouse originate from UK airports including Bristol, Birmingham, Gatwick and Manchester.
Star rating
Pas de la Casa is a very sought after resort with arguably the best slopes in the Pyrenees. The resort is particularly popular with young skiers and those seeking lively and fun nightlife after a long day on the slopes. This resort is ideal for both beginners and intermediate skiers and has been awarded 4 stars for both of these levels of ability. There is not as much to challenge experts and as a result the resort has been awarded 2 stars for this category.
Piste Map
An overview of the area including all facilities, view it below in PDF format.